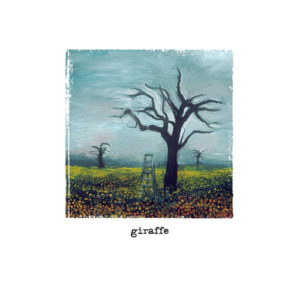 Netlabel 12rec., active from 2004 to 2011, is still one of the most relevant names in the game due to their consistently high quality throughout their 64 releases. Giraffe is representative for their roster, with an artsy, yet approachable indie style slightly "left" of Elliot Smith.
Distorted guitars throughout give this number a progressive rock feel, while being almost folky in tone.
A calm, sad piece like straight from a mellow western movie from a more romantic era. Beautifully recorded acoustic guitar and vocals, served on field recording backdrop (barking dog, singing birds).
Download
Release page (12rec.net)
Release mirror (archive.org)