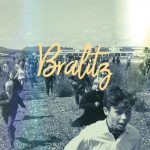 Beach folk grandeur. Sounds a bit like Newton Faulkner. Vocal guitar folky pop, with violin strings for effect. If you are more into "self-made" sounding music rather than overproduced electro-pop, you'll very much like this small EP, published at blocSonic in their maxBlocs release cycle.
My Island introduces this short EP with quite soothing and quiet sounds and vocals. Relaxing…
I pretty much like Couchdrifting's cute guitar chord riff.