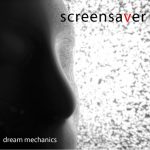 Casual ambient soft rock. This oldie (i.e. published last decade) is a perfect mental "screen saver". According to the release notes on Bandcamp, the artists were called a "Russian Massive Attack" for their psychedelic, trance-inducing sound. Judge for yourself what you make of it..
Blow and Blow is a 15 minute long meditation to a slow, steady beat and airy vocal samples. Hardly any ups and downs, it casually progresses.
Awaiting for Love is a surprisingly dark ambient piece, with spoken word voice-overs for added atmosphere. I especially like the intro, played back loudly. What follows are 9 minutes of musical poetry, slowly paced.