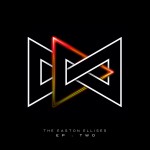 80's Pop with New Wave. Having proven their disco-suitability with their previous release (review of The Easton Ellises – [2011] EP One) at netlabel Enough Records, this sequel comes as a pleasant surprise. Without deviating from the success recipe, this EP delivers danceable music by truck.
Sexdrugsrocknroll sticks to its title: a load, furious opener.
Ersatz has more of a laid-back pop attitude to it.
Download
Release page (archive.org mirror)
Play on freemusi.cc