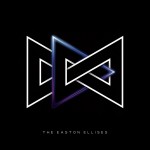 Take 80's Pop, add New Wave à la Poni Hoax, stir and serve on a dimly lit dance floor. That's a rough verbal description of the début release of The Easton Ellises at Enough Records.
Five distinct songs with catchy riffs and great production are packed into this twenty minute long EP. Read on for a preview of two tracks to get you started.
Liquor Store tells the story of an unlucky guy who has a miserable day: First he's late to work and gets fired. Back home, he finds his girlfriend with somebody else. Consequently, he opts for heavy drinking, hence the liquor store.
Endorphin just gets it all right. Listen, tap your foot, dance!