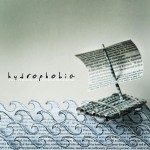 Acoustic dilettante post-something. At least that's how the Julia Kotowski from Cologne describes her exquisitely melancholic songs. Honest, without fancy effects, simple and heart-warming is her music. This album is a collaborative release by the two netlabels aerotone (out of business, unfortunately) and aaahh-records (up and rockin'). 2 of the 10 songs await you below.
maybe is the deceptively simple conclusion to this album. Clapping, guitar and the shaken voice are more than enough…
fences has slightly more guitar in it, which makes it a comparably "baroque" (I exaggerate) listening experience.
Download
Release page (archive.org mirror)
Play on freemusi.cc