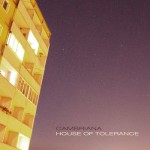 This week's release found its way to my HDD thanks to the (French) review by @diffuser on this album. As he remarks, Cambriana don't fail to draw attention to their skills, both technical and songwriterish. A tender melancholy lies on their Indie-Folk/Pop compositions. Like usual, I present two of the ten tracks below.
The Sad Facts has a soft electro touch and is the most upbeat song of the album. I love it!
Face to Face sounds so Cold Play… wow!