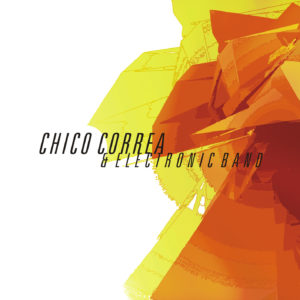 For this review, I had to stick on plenty of genre tags. Both jazz fusion and electronic IDM seem fitting descriptions. Then there's a downtempo or chillout influence. And finally the world and latin tags to locate the music style geographically. And all that back in 2006, released on notoriously good (and still active) netlabel Bump Foot. And if you want to check out more recent stuff by the artist, find them on Bandcamp (latest release from 2020).
A bossa nova guitar riff and non-verbal singing ('ba baaaaa') carry this tune pretty far. A saxophone certainly helps. Tropical island beach bars come to mind. And then there's a laid-back guitar
Bleeps and clicks start off this track, slowly fading other tracks in over the first two minutes. I like how the mood sweeps effortlessly between Kraftwerk-style art deco techno and tropical chorus vibes, and how natural this blend sounds.
Close third pick: track #5 pulls off a similar organic blend of IDM meets latin organic sound.
Download
Release page (Bump Foot)
Release mirror (archive.org)