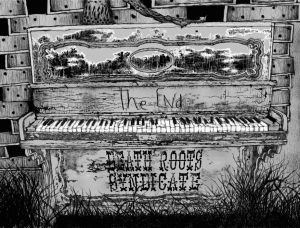 In case you are not perfectly familiar with the darker corners of folk music, give this compilation a try to whet your appetite. The tracks range from cinematic western soundtrack over blue rock to melancholic folklore, in other words: quite versatile for a genre that I otherwise would consider rather narrowly defined.
The Four Horsemen (Aphrodite's Child Cover) by Cyanny Mercury is a furious 7 minute long blues rock extravaganza with the flair of a concert live recording, save the noisy crowd.
A dash of post rock made it into this dark trembling vocal piece. The spacious sound honours good speakers or headphones. Exceptional recording quality!