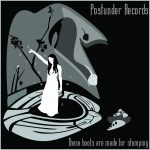 Reference for Goa & Psy Trance compilations. Monotonous? Yes. Endless beets? Absolutely. Simplistic harmonies? Very much so! If you can with these "deficiencies" of the genre, this release will be an enjoyable ride for your ears. While the music does not offer too much detail to the conscious listener, but is great for recreational, background or serious dancing situations.
For Twisted Only by ProSect has this signature forward driving beet, well supported by its restless synth lines.
Ritual by Swan X-1 has a dark vibe to it and nails the driving rhythm thing.