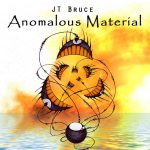 Instrumental progressive rock at its best. This over 10 year old album by JT Bruce contains just over one hour of meticulously produced music. No lyrics, but attention to detail throughout the 16 tracks. If you like this classic, you might also enjoy his 2015 release Vandal of Fortune (Jamendo).
The Artist, The Sage, and The Jester is the 15 minute work horse of this album.
Prolix is a short, energetic piece.