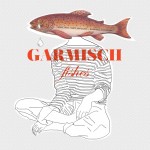 Swedish indie pop. Better late than never for me to join in to praise Garmisch for their excellent third album. Excellent as in professionally recorded and produced, craftily written and solidly executed. 9 7 exceptional tracks await you…
City Sounds starts with a metropolitan sound scape, smoothly transitioning to crisp synth pop goodness, accompanied by soothing vocals.
Sole (Fire & Ice) leaves me speechless. The biggest complaint I can render is the fade out in the end.
Download
Release page (archive.org mirror)
Play on freemusi.cc