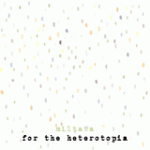 A cushion made of bleeps. Instrumental electronic music that makes you think of soft acoustic. Loopy, yet never boring ambient melody patterns make for great background music. As usual, two tracks as a preview after the break:
After The Reflection is the centrepiece of this release, showcasing all qualities of Miltata's style brilliantly.
Catlas is a little, cuddly, loopy piece that spirals around a short simple tune. Deceptively simple.