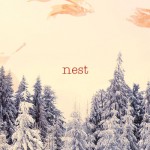 Perfectly arranged modern classical piano bouquet. Two piano player team up to create very atmospheric music. Several string instruments, woodwind instruments and a dose of effects are woven together beautifully. Six tracks that show that classical composers have indeed left vast musical space undiscovered left to explore…
Lodge is piano and strings on top, with a calm click carpet beneath.
Kyoto has a modern yet classically meditative aura.