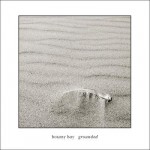 Botany Bay make simple emotional pop music with influences from many genres. The common theme among their various releases are rich instrumentation, female vocals and good arrangements. This album from 2007 was released at Jamendo. The band caught my attention by their contribution to the compilation Freeloaded (play on freemusi.cc), issued by Musikpiration once a year.
Moving On is a one-moment masterpiece. There are no vocals, no chorus, no verses. Just a weird two-minute intro for tension, followed by a musical explosion of guitars and drums that slowly settle.
Onward is a folk instrumental piece. Nothing too special, but I like the arrangement and orchestral sound of pipes, piano and Hammond organ.