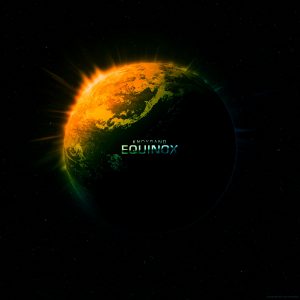 Knoxband is the ambient post rock project by artist Vru Patel, whose albums always incorporate airy, vast, even stellar soundscapes. While this review highlights the start of this musical journey, give the appropriately named Solstice a try to see where his sound landed three years later. But first, have the appetizers:
I cannot adore such a confident intro song enough in times when most artists try to draw you in with a catchy riff during the first 5 seconds. Instead, this album takes its time to subtly establish a calm soundscape. That's all this track does. Only preparing you for…
… the first gentle hill. After a slow start, a main theme starts playing near minute two. Lyrics start. Single chords and notes take their time. But then, a chord shift. And, then, tension grows, builds up until minute 5: walls of guitars, drums.
If you liked this intro, then you may graduate to:
With 11 minutes, the final title-track is a short EP in itself. With the consistency of Pachelbel's canon or Ravel's Bolero, it adds instrument upon instrument to the same short loop, until, after most other songs would already have stopped, the song rewards your patience with a great finale.