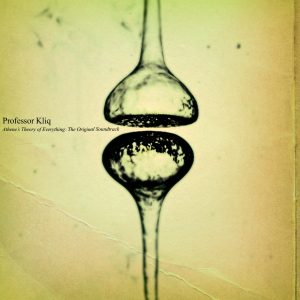 While I cannot recommend you to watch the movie this album is the original score to, I very much endorse its soundtrack. To paraphrase, the "documentary" is either a very crude joke or a blunt hoax by an internet celebrity. But under the ludicrous voice track, there is an ambient electronic masterpiece by Professor Kliq.
This track for me is the main theme of the whole score. A simple melody, stretched out over a dozen seconds, then repeated over and over like Pachelbel's Canon by different instruments. I adore the depth of the soundscape, created by airy piano over dark synth and distant echo-y drum hits.
Same motive, but completely different mood. I like the subtle rhythm shift, and how the piano (after 1:00) floats brightly above the dark pulsating bass. And then, distortion. Lots of it.
Download
Release page (jamendo.com)
Release mirror (archive.org)