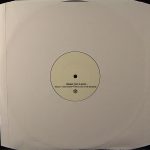 I have a hard time writing this entry paragraph. This short, 5 track, 15 minutes long EP by solo artist Daenjellson is not easy to classify. Acoustic guitar, violin, slightly husky voice all contribute to a hard-to-pin indie sound.
Small Personal Failure opens up the song with spoken words and a heartbeat sample, leading smoothly to the beautifully produced chorus.
Bus Stop has this aura of not-yet-fully-awake. Over 4 minutes pass until the song is fully unveiled.
Download
Release page (Enough Records)
Mirror page (archive.org)
Artist homepage (Bandcamp)