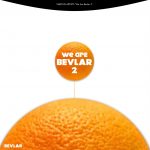 Not much is written online about netlabel Bevlar, that has published music from 2004 to 2007. If you like the following tracks, it might be worth for you to hunt through their back catalogue of about three dozen releases. Or just wait for me to review my favourite releases in time…
Resources (Dedacia Remix) follows the 4/4-house formula to the letter. The distorted voice samples and faux vintage sound make the track my favourite.
Sideshow Tune has fatter beats, and generally more party dancefloor vibe to it. Solid!
Download
archive.org mirror
Release page not available