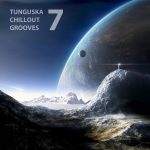 With Vol. 13 having been released in 2016, I might be a bit late with pointing to this release, but I'd rather point you to some old friends of mine rather than to new acquaintances. This compilation features artists like EugeneKha, one whose solo albums I have reviewed here already some years ago.
Big Cosmic Fish surprises with its excellent flute play and excellent overall production.
Crotalinae has a long intro (almost 2 minutes) but pays with excellent acoustic guitars and cinematic build up towards a small grande finale.