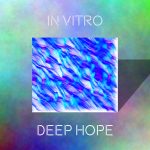 Japanese netlabel Bump Foot has been in "business" for over a decade now. It separates its releases in to branches: "Bump" for techno and house, "Foot" for ambient and IDM. The release presented here is more on the minimal side of the house: so if you feel like you are in for twenty minutes of carefully crafted monotony, read on.
As promised, Magenta starts slowly and then gradually looses pace. No, seriously, it is a meditative experience within the boundaries of a genre otherwise known for a much more catchy approach.
Having been primed for minimum changes, Jesus Love seems like an upbeat happy dance track in comparison. It features a bleep tune sequence, which would sound meditative after having listened to a track by, say, Avicii.