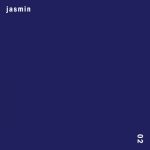 This gem of a EP, released at now inactive Berlin netlabel 12rec is surprisingly hard to classify. Although it ticks all the boxes of instrumental postrock, the songs touch everything from pop music and jazz harmonics. Jazz in disguise, so to speak.
Lernen Von Maedchen has a jazzy air to it. Distorted guitars make their debut not before minute 6.
Koeln is the EP's "pop song". Eight minutes of timeless beauty.