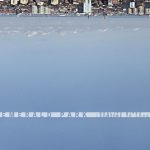 The guitar chords come easily with this release, as well as the snares and drums. The arrangements don't win prizes for originality, yet are crafted with such care that you can even forgive them with opening with the played-to-death four-chord progression. But judge for yourself whether this is for you.
Reality Bites has gentle, floating air to it. The catchy chorus will have you hum along before the 3:20 min are over, promised!
Ume is a nice, uplifting joyride. It follows the typical song structure to the letter, but for good.