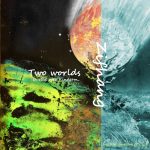 Netlabel Dusted Wax Kingdom is a reliable supplier of (instrumental) hip hop music. This release even leans towards trip hop sound (think: early Massive Attack), while not forgetting to sport slow, fat beets.
Let Detuned Symphony get you familiar with the albums distinct sound, before…
… From Far And Beyond blasts you away. Vintage sounds, carefully cut arranged, like dried flowers, forming a bouquet of contemporary trip hop. Simply beautiful.