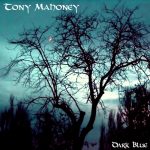 Faux antique trip hop. Twenty songs, over one hour of vinyl samples, including dust specks, enhancing the faux antique sound, replaying against the backdrop of subtle modern beats. Great instrumental hip hop with trip hop influences. The tracks are loopy on the surface, but the repetitions slowly evolve time, new samples fading in or out throughout.
Godfather. Cinematic orchestra samples, expertly glued together to form this new composition. It has a slight air of Quentin Tarantino movie soundtrack to it.
Yes You Do. Soul food with tender vocals. A carpet of e-piano chords further softens the velvet beat. Extremely smooth. Don't get confused by the fade out right after the intro (0:45), though. The song takes a full 4 minutes.