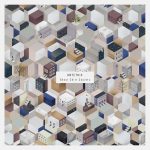 Electronic post rock greatness. We probably all have heard those drawn-out, long, boring post rock extravaganzas with minutes of continuous distorted guitar sound carpets without sense or measure. This not one of those…
Instead, the genre is enriched by upbeat tracks, careful addition of electronic effects and ornamentation. In short: it sounds pretty fresh! Read on for my two representative picks:
Sentinel is my personal favourite track. Subtle guitar ostinati create pace, strong riffs provide punch, and the drum finale is included as well. This track got it all.
Tsunami Museum showcases the cinematic side of this release. The airy sounds evoke images of vast landscapes, untainted nature. Powerful stuff.
But please, follow through to the release page for listening to the omitted 6 other tracks, and tell the artists (there) or me (here) which track(s) do(es) it for you. 🙂