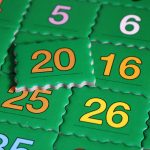 Excellent trance mix. Toucan Music is one of the household names for well-produced electronic dance music in the Creative Commons scene. It has been releasing free music as a netlabel for more than ten years now, and its annual mixes never fail to impress. Last year's mix contains 20 tracks.
Toucan Music Presents 2016 is the whole mix as one track (96 minutes). Darn… no individual pre-listen opportunities. But wait, I can point you to noteworthy transitions/tracks by time-code instead:
52:10 has a very catch hookline.
1:18:24 has a pretty pumped intro.