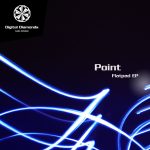 Cinematic electro grandeur. Located somewhere between movie trailer oomph and ambient big beat electro, there is a small Flatpad EP. Only four tracks long, it covers 30 minutes with unusual yet tasty tunes. Fat bass lines and thick beats reign supreme, but vocal samples and synth pads create some ambience.
Stomping Stone reminds me most of a generic big budget movie trailer. Bass drops. Beats follow. Music begins. Sweet.
Fullit is the most rounded (and shortest) of the four tracks, with only 5 and a half minutes.