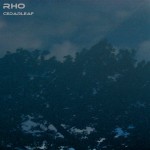 Unambient ambient. This release raised the bar for me when it comes to "memorizing" what it sounds like. Should I put it into the ambient category? Or eclectic electronica? Cinematic orchestrations, based on solo guitar melodies, served on a bed of electronic sounds. Not easy to classify. Listen for yourself…
Cedarleaf (vom gleichnamigen Album) has about 45 seconds of intro that should not bar you from discovering the fabulous buildup to the main guitar theme starting at 1:15. "Cinematic landscapes" really nails it. Wow. This gold you will not find on mainstream radio.
First Fist has a bad-ass bass-driven intro. Kill Bill fighting scene worthy.
Download
Release page (archive.org mirror)
Play on freemusi.cc