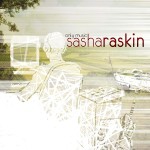 Electronic soft rock. Jerusalem-based artist Sasha Raskin makes us a great present by releasing his debut album for free at the netlabel diym. To cite French reviewer @adiffuser:
Do not rely on the efficiency and the energy of the first title to automatically store the music of Sasha Raskin in the category electro-pop mainstream.
Breathe In simply does everything right. Great voice, solid piano backing and an interesting guitar part. Also, check his homepage for a great timelapse music video to this song!
Ride On (feat. Adaya) features – surprise – female vocalist Adaya for superb duets. Great saxophone inserts make this tune unique.
Download
Release page (bandcamp mirror, archive.org mirror)
Play on freemusi.cc