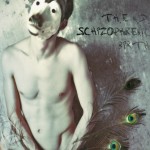 Minimal downtempo goodness. Berlin artist Th.e n.d. seems to prefer quality over quantity. This EP, released 2009 at the Acustronica netlabel, only contains 3 tracks. Yet every track is distinct in style and remarkably well produced. Unconventional sound combinations and laidback tunes are the common theme.
Brahmans Son wins it all by combining piano sounds with ambient electronica. And it works so well!
Schizophrenic Birth is much more playful, has beats and nice harp inserts over airy pad sounds.
Download
Release page (archive.org mirror)
Play on freemusi.cc