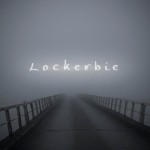 Icy post rock from Iceland. Lockerbie know the recipe for a delicious post rock album: interesting sound effects, lots of guitars from calm to loud. Long, really long intros and endless repeating of the same chords over and over again. The result makes for some epic background music with punch.
Sumar (intro) softly emerges from recorded sounds and remains quite quiet.
Laut is dash of melancholy, drowned in carpets of guitar chords.