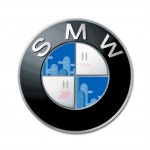 Analogue reinterpretation of a legendary console game soundtrack. With almost 400,000 downloads from the Internet Archive servers), this release is of the classic gems of free music. Multi-instrumentalist XOC took the effort of precisely reproducing the original score for the SNES game Super Mario World, instrument by instrument, track by track. By using real instruments instead of an old sound chip, the sound changed from bleepy synthetic to a wooden, used aesthetic. Hear for yourself:
Theme Original is the signature song of the whole Super Mario franchise. And in this version, it received an uprade. Simply awesome.
P-block Special Do The Mario converts a short sound loop to a Mambo with a distorted voice box solo.