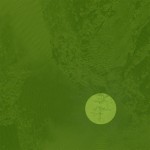 Lüger plays uplifiting psychadelic rock with punch and energy. What sounds like a contradiction, becomes noisy reality in front of your ears.
The Spanish band use heavily distorted guitars, synths and a dash of space rock to compose their take on rock music. Two tracks preview and the download link are below.
Monkeys everywhere is the opener and representative for the whole EP. Stomping, raw, yet positive.
Shirokovsky Pallasite II is masterpiece in its own right, but it gets even better when listened in combination with the 4 minute intro that is the previous track with the number I in its title.