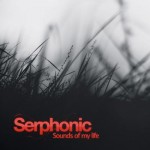 This week's release is quiet electro pop from Germany. Electro pop only loosely summarises the exotic mix of trip hop, IDM and instrumental samples that we are served here by Serphonic. This album is great for frequent casual listening; many neatly crafted details wait to be discovered. Two of the 16 tracks are presented below, the others await you in the download link at the bottom.
Listen to the Rhythm of Life is on the experimental edge of this release. Clicks, bleeps and crackles mix well with the easy paced main theme based on bubbly synth sounds. Yummy!
Black is the Night is a collaboration with DJ Vadim and is very representative for the overall sound of this release. Dub and vocals create a very pleasant atmosphere.