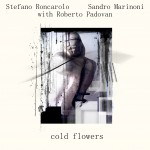 The netlabel Clinical Archives does not cease to surprise me with its variety of styles. This week I present you a (slightly) experimental instrumental jazz release from Italy. Over 40 minutes or 8 tracks worth of saxophone, piano, bass and percussion await you.
Door Money is the opening song and reminds me of Pat Metheny Group, a jazz fusion band. The sound is very airy and light; floating chords are abundant. Great background ambient material!
Suburban Jive holds true to its name and is the most active track of this album. Almost all of the song is dominated by a saxophone solo that is played out with great precision and shows of quality of the musicians, recording and production. Wow!