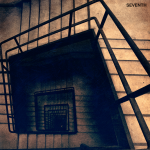 The netlabel diym specialises in exceptional music of all genres. That includes singer/songwriter, pop-rock, post-rock, but also electronica. They have released seven albums and nine compilations so far. Every release is worth your time. Today I'll present their seventh compilation, the one that I discovered first.
Breathe In by Sasha Raskin is half rock ballad, half electro pop, held together by great vocals.
Don't get distracted by the lengthy intro of Hopes Of Yore by Our Ceasing Voice (what a name). It's the necessary build up for a grand finale beginning in minute five. A great example what post rock is capable of. Don't expect a traditional percussion kick-in. It's all ambient.