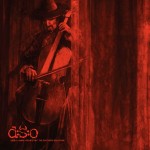 Take Nightwish's voice, add a Cello played like Apocalyptica and mix it with a skilled hard rock band and – voilà – you can imagine how the Diablo Swing Orchestra sounds.
Their music is a wild mixture of (partially Symphonic) Metal, Rock, Jazz, Swing and Blues; sometimes they make me think of Mr. Bungle (another great Band, by the way), yet they always stay within the limits of melodic music.
Balrog Boogie sounds like Orcs dancing swing. Stompy boogie-woogie, so to say.
Rag Doll Physics is a hard rock aria. Celli and drums…