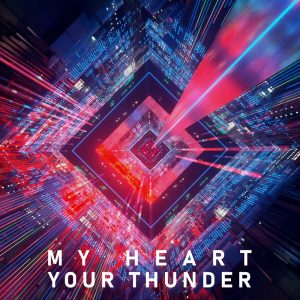 My Heart, Your Thunder (MHYT) has approached me to review one or some of his tracks; some e-mails later, and here we have a special mini-compilation; he even was so generous to offer the lossless sources. So more than ever: if you like what you hear, visit the artist's original profile (here: Bandcamp) and get some more music there. To stick to my rule, here are the obligatory 2 (out of 6) hand-picked tracks:
Calm and slowly stomping percussion makes this one of MHYT's slower tracks. Synth pads anchor it in the '80s, yet the subtle effects reveal the more recent production.
The bassline plays with contemporary club sound, but the long-stretched organ quickly dispels that aura. Anyway, that tracks sounds fat.
Download
Release page (archive.org)
Artist homepage (Bandcamp)