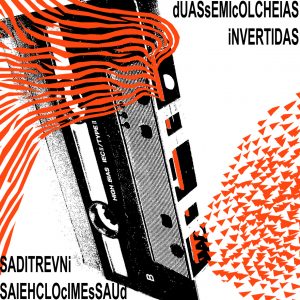 Wow, what a ride this is. At times, I scratch my head wondering "what the heck did they want with this?". But mostly, virtuosic saxophone, galloping guitar, furious drums make you want their 13 minute long track to last even longer. Similar to progressive or post rock, all tracks start slow, to then slowly ramp up to a loud finale. If you can forgive occasional weirdness, please follow me to exhibit no. 1:
My first suggestion is the more approachable, only 6 minute long concept track in the album's first half. The intro gives you a motif, drums kick in, saxophone for the jazz vibe and spirals off from there.
Like a symphony, this opus has multiple parts, each with their individual pacing. Don't get thrown off by the admittedly long intro, and you are in for a ride worth your time.
Download
Release page (Enough Records)
Release mirror (archive.org)