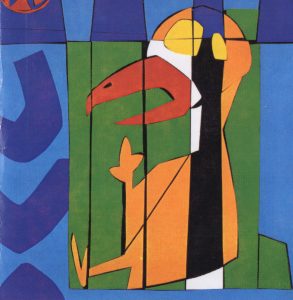 I spun the time wheel heavily for this review, looking how far back the netlabel era would carry me. 1996 is the first year for which noticed output on the Internet Archive, my fishing grounds. Look what colourful specimen I caught us here! It features everything from synth rock over quirky, genre-defying instrumentals to pure spoken word tracks. Probably not your usual musical diet.
This final track gives you a rough glimpse of what the album as a whole sounds like: experimental, but extremely musical at times. The style is distinct, production is crisp, but except for the driving bass, it is just a bit uncanny. But uncanny in a good sense.
This could be from a 90's point & click adventure soundtrack playing in a Victorian era circus. How do we escape from the lion cage before they return from show?
Download
Release page (TheaterEncyclopedie)
Release mirror (archive.org)