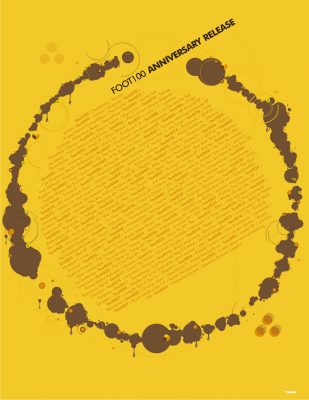 Netlabel Bump Foot is special in that it consists two separately numbered release channels. One is labelled bump, dealing with house and techno, foot the other for IDM, trip hop, chiptune, ambient… everything else electronic, basically. In 2009, both series hit their 100th anniversary. This one is filled with two hours of high quality trip hop, pop-y and funky electronica from the golden netlabel era.
This was hard to pick, but the upbeat mild funk track grooved so well…
My second pick showcases the trip hop side of this compilation. This classic representative doesn't save on loopy percussion and the obligatory female vocal track.
If you listen on, be prepared for lots of different styles like chiptune, dark drones or the occasional noise track. You have been warned! 😉
Download
Release page (bumpfoot.net)
Release mirror (archive.org)