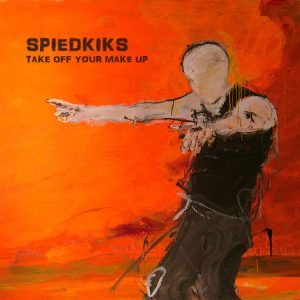 Spiedkiks is an electronic duo from Cologne and Stuttgart. For their 10th anniversary this year, they have announced their 7th release together. This review's album is an excellent appetizer and sampler of their common work, ranging from funky beats to house party. Special: the last track is a 13 minute collage of song production stems, which awaited their completion (at the time). Appetizers…
A little bit of hip hop sampling and scratching on top of solid funk, served next to a side dish of big beat percussion salad.
The beats more broken, the rhythm wilder, the bass lines tighter. The title track does not loose a second to pull you in.
Download
Release page (rec72)
Release page (Bandcamp)
Release mirror (archive.org)
Artist homepage