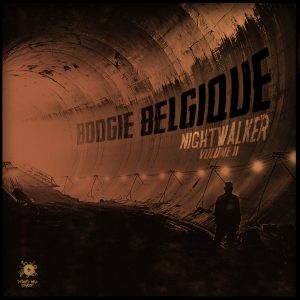 Back in 2013, Belgian (surprise!) producer Boogie Belgique published Vol. 1 of this series (ojdo reported). Only one year later, this gem followed. Time for me to follow up: like before, modern percussion arrangements are woven together with vintage recordings, carefully curated, sliced and spliced to create a tasty blend that could be described as instrumental hip hop. But this is only half true. Listen to hear for yourself:
Dark electro swing meets cinematic song structure, full with airy bell sounds for creating the illusion of vast space and a scent of danger. All that, while an upbeat dance track develops in the foreground, driven by groovy brass samples. All I am missing is a bit more punch for the finale…
The closing track is a splendid blend of contemporary vocals by Redwood, vintage strings and brass, topped off by a breeze of fluffy beats.
Download
Release page (dustedwax.org)
Release mirror (archive.org)
Artist homepage