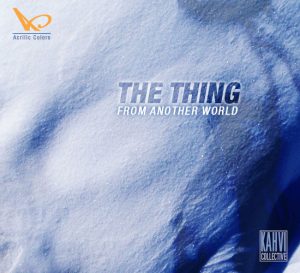 Kahvi is one of the most reliable labels, both in terms of style and quality. IDM and cold electronica is their theme. This release is no exception: with only 5 tracks, this EP still clocks in at over half an hour of music.
If you like the two rather ambient sample tracks, also try track 2. Groove o'clock for a more dynamic impression.
Steps. A record player crackles. Moonlight sonata starts and fades, to give space to a field recording of urban ambient noise. After one minute, the track proper starts. What an intro! A loose variation on the sonata's theme starts, but played by a synthetic, damped vibraphone sample.
Dark ambient crackling noises, fading drones, occasional sparks of mild intensity. Great stuff for late night listening. And after only four minutes of slow intro, a beat. Standard IDM easy listening experience begins, but with high production standards. Only the softest of synths are allowed in this garden.