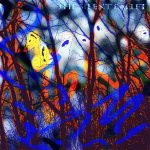 I can't best user deaddreamer's review:
This compilation is irrestible. It is a chronicle of victory spoken by a silent reader whose emotions are large and resonant so much so that they ripple outward the glory of triumph.
Got curious? Then read on! 😉
Further Up – Further In is the powerful opener of this compilation, uplifting yet slightly melancholic. Reminds me of M83's walls of guitars soundscapes, yet with more punch.
From Embrace to Embrace starts much slower, and takes its time for a gentle build up. The first two minutes almost sound like French pop duo AIR. This makes the obligatory post rock finale even sweeter.