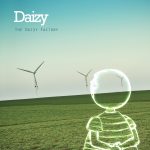 Another entry from prolific netlabel Enough Records, who have been releasing over 400 albums and EPs since 2002, and are – unlike many others – still active. This weeks album features guitar-based trip hop served on top of ambient synth sounds. A bit too busy for coding, this album makes for a great pool party backdrop (not that I had a pool to test this).
Crisis has a simple, clear-cut structure, but the voice samples elevate the track.
Because I Believe In You takes the spoken word idea much further, adding full sentences, chopping.