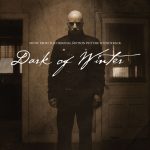 Netlabel blocSonic again manages to surprise me by the breadth of their roster. This compilation, a soundtrack (you may have guessed), covers a wide range of genres from rock to experimental ambient. If you are not looking for dance music, but an exceptional release to feed to your ears, look no further than this.
Track #1, The Door is Open by Heeven Haven features very slick guitar riffs, reminiscent of the softer tracks by Nine Inch Nails (earlier reviews).
The Wilderness Centre by Tree As Man is more representative of the whole album: subtle, cold, ambient noise, mixed with distorted guitars.
Monument by Bombience is my (silent) favourite track. I imagine floating above a vast forest covered in morning dew and a thin layer of fog.
Last track, One Small Mourning by The Scallions is a reliable pop-rock number. Vocals, guitar, drums, but no experiments here.
It is up to you to discover the gems in between!