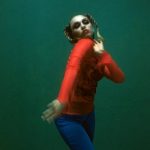 Netlabel Sirona Records specialises in specially sounding music. Just looking at their link of backlinks to reviews, music blog "Yeah I know it sucks" is among the most frequent listed; it specialises in reviewing "underground stuff". So why I am I writing about one of their releases here? Find out for yourself:
Illum Tangendo has powerful instrumentals produced by Trent Reznor, crowned by Björk-esque long-stretched vocals.
Eyes is a wonderful collaboration with Russian artist Dolphin (have a sample of his sound via YouTube).