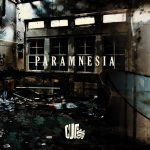 This is an instrumental EP by a Russian ex-graffiti artist music producer, featuring six quite diverse tracks. The last track features spoken lyrics, but the rest of the release is instrumental (except for mixed-in vocal samples).
Paramnesia does the big beat thing, and has excellent sound design. My clear favourite track!
I Don't Know You features a guest artist, and dark, psychadelic vibes over a slow, groovy bass line.